Research Fields
We are conducting research on Image Sensing technologies for obtaining various information in the real world via images, and Computer Vision technologies for processing and analyzing images to extract meaningful information.
Based on these technologies, we are also conducting research on new User Interfaces to make information devices easier to use, and Augmented Reality systems that fuse real and virtual spaces by overlaying CGs on camera images.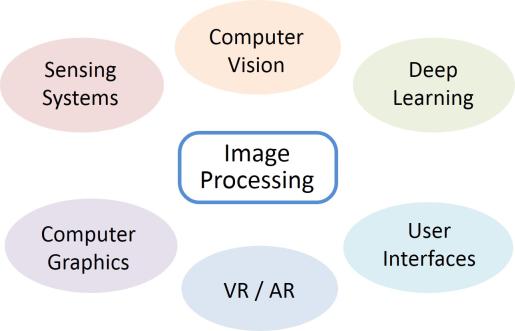 ---
Copyright (C) 2011 Komuro Laboratory. All Rights Reserved.